✓ first mobile underwater gym equipment in the world
✓ Hungarian innovation in high quality
✓ in any kind of indoor and outdoor pools
✓ innovative solutions with the combinations of the water and the elastic resistance
✓ wide range of exercises thanks to many accessories and applying points
✓ personalised, diverse training regardless of age or fitness level
✓ muscle-strength, coordination, stamina and speed training
✓ sport-specific training, recreational activities and rehabilitation – more info in Training System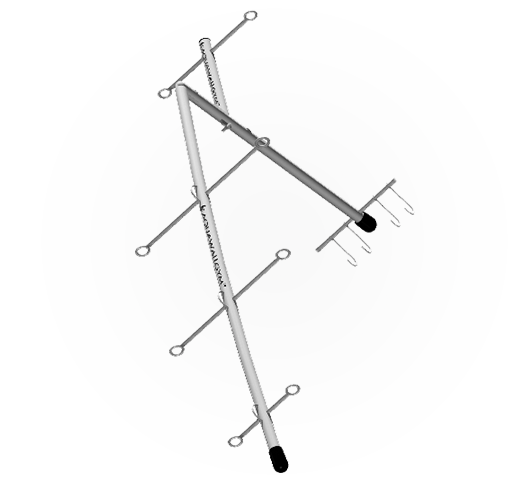 "Based on my many years of experience in water polo, I recommend the Aquawallgym Training System to all trainers, water polo players and to anyone who likes sports. The Aquawallgym is a great exercise tool which is effective in terms of physical preparationand offers endless workout. A must-to-try for everybody, have fun."
Water Polo Olympic Champion 2x, World Champion,European Champion, World Cup Winner

"Thanks to Peter for meet the Aquawallgym products, that are part of my daily training. My personal favourite one is the rubber tube, that I use to warm-up my shoulders to prevent injuries. This is special because I can use it in the water also and thanks to the wristband, I can even hold the ball in my hand, so I can practice everything and strengthen my shoulders. Peter invents these special tools very creatively, considering the needs of the sport."
captain of the Hungarian Women's Water Polo team
European Champion, European Championship 3rd place 3x and 4th place
World Championship 3rd, 4th, 5th place
Olympic Games 4th place 2x,
Hungarian Champion 8x, Hungarian Cup winner 9x, LEN Cup winner, Player of the Year 8x, Top Scorer of European Championship 4x, Top Scorer of World Championship 2x

"The Aquawallgym is a great innovation, which finally made the improvement of movement coordination, the sensimotor training besides the strengthening is possible and effective in water as well. Useful in the treatment of musculoskeletal problems, effective in the post-op rehabilitation but sport-specific training also can be performed. Thus, the Aquawallgym is suitable in prevention and treatment of sport-injuries as well – therefore truly recommended for everyone."
Head physician, specialised in Orthopaedic Traumatology, Head physician of the National Handball Team of Hungary, member of the Medical Team in the Olympic Games in Athens and in London

"I started Aquawallgym training 2 months after my knee surgery. Even on the first training I had the feeling that all my muscles - which were inactive during the first period of my recovery - has started to work again. My stamina was significantly getting better and better after each training. I recommend this method to anyone, who needs rehabilitation after an injury or who ishealthy, but simply want to try an intense and unique kind of training method."
member of the National Handball Team of Hungary, European Championship (U18) 2nd place

"After my shoulder surgery Gábor Erdélyi MD suggested me to try Aquawallgym. The exercises in the water improved my stamina and endurance without any load on my shoulder, which made my recovery significantly faster. It was an important aspect for me, like for every elite athlete. Because of all these reasons I could only recommend this method for everyone, who wants to try an indeed effective form of rehabilitation. Thanks to Aquawallgym in a short period of time I could return to the handball court."
member of the National Handball Team of Hungary, Cup Winners Cup winner 2x, Hungarian Champion 2x, Hungarian Cup winner, European Championship (youth) 2nd place, Slovenian Champion and Slovenian Cup winner

"Alpine skiing requires a complex combination of skill and coordination. Often, I have to handle unexpected situations for staying on the track or avoiding a fall. A situation of mine like this resulted in a torn ACL. Aquawallgym helped me through my rehabilitation and the following advancement. I had the chance to try a method that I haven't never known before. While doing exercises on the SUP board, as an unstable surface I had the opportunity to improve my condition and coordination. These exercises helped me a lot to regain and moreover to even improve my complex movement-control ability."
Hungarian National alpine skier, World championship 43rd place, Giant Slalom Olympics 42nd
place, Slalom 30th place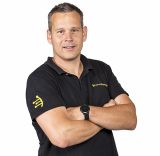 Péter Pribélyi, aquafitness trainer, aquatic rehabilitation specialist, inventor of the Aquawallgym™.
In 2000, he was the first to hold aquafitness classes in Hungary. His company has been holding aquafitness classes and training instructors at a high level for 20 years. Master Trainer of AquaGymstick and inventor of Gymstick Rehab. As a result of research that began in 2009, he created Aquawallgym™, which is under patent protection and forms the basis of the Aquawallgym
Training System.